This post is also available in: Kreyol
It's hard to believe that it's been a decade since "Lakou Trankil", but Bélo's music career has since been a nonstop machine of innovation and new sounds, while somehow remaining grounded in the roots, in the natif natal. Ten years after winning the Prix RFI Découverte, the accolade that catapulted Bélo's career from beloved local artist to international sensation, the "Lakou Trankil" singer returns to Paris for a show at L'Atrium de Chaville. While on this trip, Richard Senecal and Imagine Haiti follow the artist and give you a special look into how Belo's career has been going. In "Bélo à Chaville", Senecal gives us an exclusive look as Bélo performs a short acoustic set and interview at RFI's Couleurs Tropicales, Bélo's performance at L'Atrium, and an intimate conversation with the artist revealing his thoughts on Haiti, Haitian music, and his career thus far.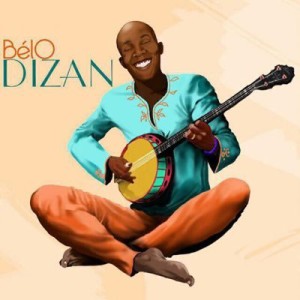 This documentary arrives in the middle of the anticipation of Bélo's upcoming 5th album "Bélo Dizan" to be released on April 14th, an acoustic celebration of the past decade of music the artist has gifted us. Take a look at the documentary below, and make sure to keep your eyes and ears open for the upcoming album!
"Despite the linguistic disadvantage, I insist that my repertoire remains in Kreyòl. Because although my music does serve to promote Haiti throughout the world, above all, my music teaches and shapes people." – Bélo