Although I never lived in my parent's home country for more than the requisite few weeks for vacation, a part of me always hungered to know more about Haiti. Growing up, my father always enthusiastically told me stories on the history of Haiti but remained tightlipped on his own personal experiences in Haiti. All I knew of his childhood was the same phrase many Haitian parents evoke, "When I was your age, I walked ten miles to school!"
From the first moment I picked up Edwidge Danticat's Breath Eyes Memory, I was transfixed. Through her words, I too lived in Haiti and was also transported to New York to live with my parents. She introduced something to me I could not fully experience as a part time visitor.
Even as a writer, I can sense the yearning to know more behind my words, know more about what helps shape me as a person. I know there is so much more I can learn. So last year I ventured on a quest to read more books by Haitian authors. This is a short list of authors that I've read extensively and a few I have not. I hope you enjoy and please share any more!
Edwidge Danticat– I think most people are familiar with Professor Danticat's work, but if somehow you have been hiding under a rock, here are a few titles to get you started.
Breathe Eyes Memory
Claire of the Sea Light
Farming of the Bones
Roxane Gay– She burst onto the scene with a vengeance and her writing can be found almost everywhere. In addition to her published books, check out her website as well for more of her writing. 
An Untamed State
Bad Feminist
Elsie Augustave– An avid traveler, choreographer, and teacher; this is her first novel and I'm confident to say, it will not be her last.
The Roving Tree
Ibi Zoboi– Published in numerous publications and anthologies, she has a flair with supernatural fantasy. Check out this short story, "The Fire in Your Sky".
Blog: ibizoboi.blogspot.com
The Farming of Gods
A is for Ayiti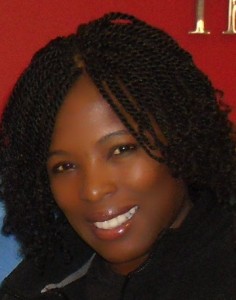 Katia D. Ulysse– You may be familiar with her work on the popular blog, Voice of Haiti. She has been published in The Caribbean Writer and The Butterfly's Way and Haiti Noir, just to name a few.
Blog: www.voicesfromhaiti.com
Drifting
Fabiola Can Count
Dany Laferriere- A former journalist in Haiti who fled to Canada during the Duvalier regime, Mr. Laferriere is a literary heavyweight. Although many of his books are written in French, many of them have been translated. His first novel, How to Make Love to a Negro was adapted into a film. He also has a short write up in The New York Times 
How to Make Love to a Negro Without Getting Tired
I Am a Japanese Writer
Le goût des jeunes filles
Bertin Louis- You may recognize him from the popular hashtag #ShamelesslyHaitian on Twitter but he is also an Anthropologist & Black Studies scholar.
My Soul Is in Haiti: Protestantism in the Haitian Diaspora of the Bahamas
Myriam J. A. Chancy– If you are unfamiliar with her name, please check out the following books.
Framing Silence: Revolutionary Novels by Haitian Women
Searching for Safe Spaces: Afro-Caribbean Women Writers in Exile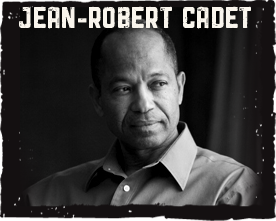 Jean-Robert Cadet– A guest on the Oprah Winfrey Show, his first novel is a powerful memoir on his life as a restavek.
Restavec: From Haitian Slave Child to Middle-Class American
My Stone of Hope: From Haitian Slave Child to Abolitionist