This post is also available in: Kreyol
Konpa has been discriminating against single people for decades. But we want to help you out if you ever find yourself at a Konpa show by yourself. Sit down, take some notes.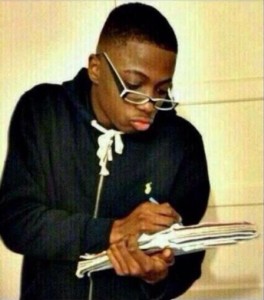 1. The first thing to know is which "bal" is safe to go to by yourself. For example, don't even think about going to a Harmonik show without a date. This is a band for people who are in love, and don't intend to breakup any time soon. Back in the day, there was K-Dans that simply wasn't meant for single people. Jude Jean's voice is too beautiful, too sweet for you to be out on the dance floor dropping 'gouyad' solo dolo.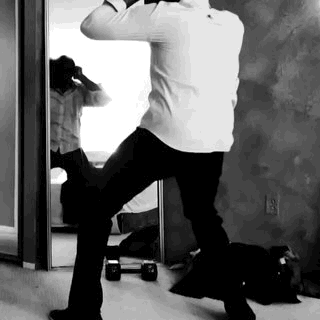 don't be this guy.
Tropicana is a no go by yourself. When the bolero drops the young and old start to 'plogé' and it's just not a good time for the forever alone. However, T-Vice, Kreyòl La, Djakout #1, are alright for you to show up alone, but come equipped with some timbs a towel, and a bottle of water.
2. Don't get there too early so folks don't see your lonely entrance, especially if you're not rolling through with your squad.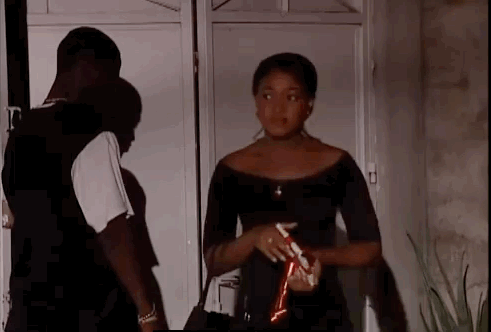 3. This one works better for the ladies, but gentlemen you can try it too if you want: go spend the entire night dancing right in front of the djazz. This can be done, either with a group of friends, or alone if you're just the right amount of tipsy (if you're of age, of course.) If you really don't care, you could be this girl:
(Ok. Maybe this is a little too drunk)
But if you do insist on drinking and standing in front of the djazz, avoid having one of these moments here. The internet is forever, and Haitians and their jokes are endless and relentless.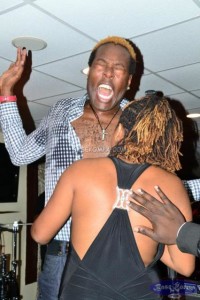 how about no.
4. Make sure you have enough money to buy a drink or two to keep your swag up.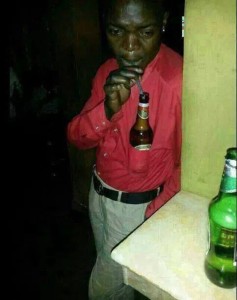 swag.
5. Don't be too shy to ask someone to dance when your favorite song comes on. Respect their response if they say no, but please run away when the infamous drunk uncle that's always at the bal asks you to dance. You could regret it for the rest of your life!
(no means no)
6. If you don't have a ride or a car, and you rode to the show with some lovebirds who might leave without your lonely behind, make sure you go where you'll find taxi moto stations. Djoumbala, near the Petion-Ville cemetery, and randevou 33. Places to avoid if this is your situation: Tara's, Florville, Rustik, you'll be there until at least sunrise.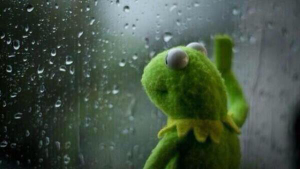 For my people in the diaspora, certain cities have trains that run all night. My New York folks should be fine. However, you Florida Haitians…don't say Woy Magazine didn't warn you.
7. Make sure your phone is fully charged so you can tweet/ post on Instagram/ snapchat stuff like #turnup #turndownforwhat … even though we all know you're bored.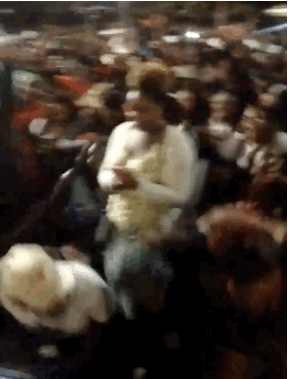 8. Warning: you might run into your ex. Since life is unfair, your ex will not be alone like you are. If you've met somebody at the party, then great! But you probably haven't…so, keep that phone handy so you can look busy, keep that Prestige in your hand, and once again, please do not dance with the drunk uncle of the dance floor. The only thing worse than your ex spotting you alone during an Arly Lariviere ballad is them seeing you awkwardly dancing with Drunk Uncle to Arly Lariviere.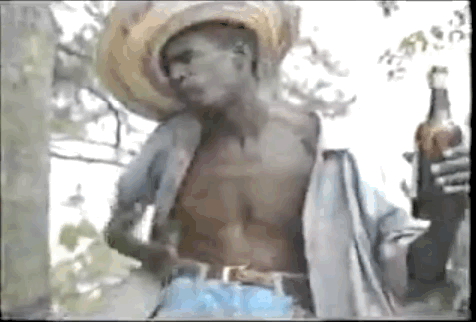 just say no. please say no.
9. Just forget all the judgment, and take over the dance floor. Life is too short to be waiting for a partner to dance!
10. OR… Stay home. 🙂