Haitian politics is many things, but boring definitely is not one of them. Election season is here, and while all the latest buzz and drama surrounding that can be entertaining, it's easy to get lost in all of the details involved with the process. Maybe you have been too scared to ask what a "décharge" or a "carnet" is. We want to help. Here is a general guide to navigating some of the buzzwords and complexities that will be recurring themes in the coming months. This guide focuses on the presidential elections for two primary reasons. One is that some of the same concepts explained here are applicable to the other posts; and two, to date, there are 2,039 candidates (literally) for parliament. Seriously, who has time to go through all those candidates?
The different political posts currently being fought over:
President of the Republic;

Senators;

Deputies/Members of the lower chamber;

Mayors ;

Members of the Administrative Council of the Communal Sections (CASEC) ;

Members of the Communal Sections Assembly (ASEC) ;

City Delegates.
What is the CEP?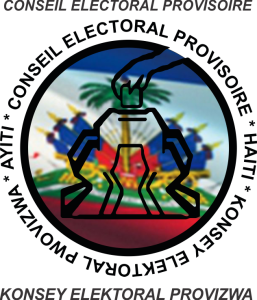 Conseil Electoral Provisoire/Permanent or Provisional or Permanent Electoral Council is a 9 member council that is charged with organizing and managing all aspects of Haitian elections until the results are announced. The electoral council makes sure that the elections remain legal, and approves or rejects every person that applies to be considered to be a candidate. This is where the popular word "carnet/kanè" comes into play. A person who has placed an application to the electoral council to be considered as a candidate whose application has been rejected is given "carnet".
Think back to the last presidential elections when our dear Wyclef Jean enthusiastically put his name in the hat to become a presidential candidate. Unfortunately for him, a few weeks later, the electoral council broke it to him that he did not meet the requirements. As a result, Wyclef went back to what he knows best, and released a song denouncing the CEP in "Gade Yo Bay Wyclef Kanè"
"Se pa Wyclef ke nou bay kanè, se lajenès nou bay kanè…se pa Wyclef ke nou bay kanè, se peyizan ke nou bay kanè"
Sorry Clef 🙁
Who is part of the CEP ?
The council is comprised of 9 Haitian citizens, at least 40 years of age, who do not hold any current public office. The candidates are chosen from representatives of key sectors of Haitian civil society.
The current CEP members are:
Pierre-Louis OPONT,  President, representative of the business sector.
Pierre MANIGAT Jr.,  Vice president, representative of the press.
Vijonet DEMERO, Secretary General, representative of the Protestant sector.
Ricardo AUGUSTIN, Treasurer, representative of the Episcopal conference.
Yolette MENGUAL, Member, representative of the women's sector.
Lucie  Marie – Carmel Paul AUSTIN, Member, representative of the University.
Lourdes Edith JOSEPH,  Member, representative of the labor sector.
Néhémy  JOSEPH,  Member, representative of the vodou/ rural sector.
Jaccéus JOSEPH,  Member, representative of the human rights sector.
The mission and parameters surrounding the CEP can be found in article 191 of the Haitian Constitution.
website: cephaiti.ht
Who can run for president?
Ideally, the president of Haiti is to serve a 5 year term. They cannot run for two consecutive terms, but they can run again after five years has passed since their first term. However, just as in every other aspect of Haiti, Haitian politics are unpredictable, and we all know not all presidents necessarily serve the full 5 years of their terms.
Article 135 of the constitution lays out the qualifications for who can be elected as president, including the following (among others):
Be a native Haitian and never having renounced Haitian nationality and do not hold any other nationality at the moment of registering candidacy;

Be thirty-five (35) years of age on the day of the elections;

Have resided in the country for at least five (5) consecutive years before the date of the elections (This is the requirement that did Wyclef in)

Have been relieved of his responsibilities (discharged) if one has been handling public funds.
The 2015 electoral decree has the following additional requirements:
Enjoy civil and political rights and never been sentenced to death, personal restraint or penal servitude or the loss of civil rights

Own real property in Haiti and practice a profession there;

Possess a National ID Card (CIN) ;

Fulfill civic duties pursuant to article 52.1 of the amended 1987 Constitution
The point about citizenship is a tricky one. We recently saw Sophia Martelly, Haiti's current first lady, attempt to run for senator (senate candidates have similar requirements as the presidential ones). Apparently the first lady was born in New York, and the issue of her being an American citizen was brought up. Her legal team defended this by pointing out that the constitution says that the candidate has to "never to have renounced Haitian nationality." This implies that because Mrs. Martelly was born in the United States she was never given the choice to actually renounce her Haitian citizenship, as opposed to someone who may have been born Haitian, and later naturalized to become an American citizen. Her team even provided evidence that she was renouncing her American citizenship to qualify to run for the senate seat. Much to their dismay, Mrs. Martelly's candidacy was rejected by the council, another "carnet" for another famous hopeful.
CEP Be like… "KANÈ POU TOUT MOUN!"
What is the deal with the "décharge"?
Here's the thing. It isn't clear whether the defense concerning citizenship Mrs. Martelly's legal team proposed is actually constitutional because it seems that in this case, Mrs. Martelly's candidacy may have been rejected because she lacked a document called the "décharge." (point number 4 above) This is a discharge or a clearance that anyone who has previously held public office who wishes to run for another office needs to have. This document basically states that while they were in public office, this person did not misuse public funds.  
When it comes to presidential candidates, the décharge is given to hopeful candidates by the Haitian parliament. For various reasons that are too complicated to go into right now, Haiti's parliament is not currently functional; it has been dissolved. This leaves many of the current presidential candidates in quite the dilemma, as many of them are former holders of public office, and need the discharge to proceed with their candidacy. The most popular example right now is former Prime Minister Laurent Lamothe. How will they work around this? We imagine we will be witnessing quite a fight from Lamothe's legal team to find a solution for this much needed décharge. Will there be a #LL2016 as he so charismatically announced on social media? Let's stay tuned.
BCEN/BCED
Over the past few weeks and in the next few weeks leading up to the elections, you will hearing the acronyms BCEC, BCED, BCEN used a lot. What exactly do they mean? They are the organs established to hear electoral disputes/objections to particular candidates.
BCEC: Bureau du Contentieux Electoral Communal (Communal Electoral Office of Litigation)
There are as many BCEC as there are communes in the country
BCED: Bureau du Contentieux Electoral Departmental
There are as many BCED as there are departments in Haiti with the exception of the West department which has two BCED. All of the presidential candidates' candidacy may be contested solely in front of the BCED of the West department under which jurisdiction Port-au-Prince falls.
BCEN: Bureau du Contentieux Electoral National
There is only one BCEN which sits in the Electoral Counci

l's headquarters

The BCEN is comprised of three sections each of which contains two members of the Provisional Electoral Council who are assisted by two attorneys and a magistrate

The decisions rendered by the BCEN are final.
So, if you hear talks regarding Lamothe having received "carnet" on June 2, 2015, here is what has happened thus far. His candidacy was contested in front of the BCED and the BCED found that the objections were founded and has recommended that the CEP reject Lamothe's candidacy. However, all is not lost yet, he may still appeal to the BCEN which will make a final decision.
Proposed electoral calendar
1st round of presidential elections – October 25, 2015

2nd round of presidential elections (if necessary) – December 27, 2015

Announcement of official results of presidential elections – January 17, 2016
Who are the candidates?
This brings us to the current presidential elections. We all know that there can only be one president, but there are currently 70 (yes 70) people who have registered to become presidential candidates. They are all waiting for the green light from the CEP. Will they be approved, or will they be singing the blues à la Wyclef? Here is a link to the 70 names and political parties who wish to court Haiti with promises of hope and change.
Some of the notable names found on this list include: former Prime Minister Laurent Lamothe, returning presidential candidates Charles Henry Baker, Jude Celestin, and Jean-Chavannes Jeune. Among the 70 are 6 women candidates, among them Senator Edmonde Supplice Beauzile, former minister and co-founder of Femmes en Democratie Danielle Saint-Lot. The rest of the list contains a few former diplomats, a handful of pastors, some prominent businessmen, mixed in with a load of people who honestly have zero shot at winning, but it's always great to dream, right?
Oh yeah…and this top model right here: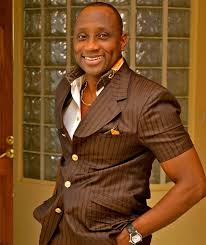 How is the president elected?
There are potentially two rounds of presidential elections. The Haitian constitution originally established that after the first round, the candidate that obtains more than 50% of votes is elected as of the first round. If no candidate manages to obtain 50% of the votes, there will be a second round with the two leading candidates. However, in 2006, René Preval had 48% of the votes at the end of the first round, while in second place, Leslie Manigat had 12%. There was also 4.3% blank ballots. The CEP, under the pressure of the international community, split the blank ballots between the two candidates at a pro-rata basis. As a result, Preval became president after just one round, even though electoral law at the time called for a second round.
However since then, the 2015 Electoral Presidential Decree has changed this process a bit. Article 38 states that after the first round, the presidential candidate that gathers the largest number of votes,  without winning the absolute majority, is declared the winner if the margin between them and the next leading candidate is equal to or more than 25%.
How/why can you vote or get involved?
To vote, you must be a Haitian citizen, 18 years of age, and registered with the electoral registry. The steps for this are laid out on the "comment voter/ how to vote" page on the CEP website.
Why should you care? Many of you reading this are probably members of the diaspora, and/or do not qualify to vote. However, the thing that led you to become a reader of this magazine is the very reason you should follow this election: you care about Haiti and its future. In the coming months, the Haitian people will be wooed, courted, pleaded to, maybe even manipulated by an array of candidates who claim they can lead us to a better Haiti. Candidates from all walks of life: businessmen, spiritual leaders, politicians, you name it, and as lovers of Haiti, our eyes should remain open. Follow the updates, ask the right questions, pay attention to the red flags and recognize where there is promise.
We won't be reporting much detail about the election process, but here is a list of websites and resources  you can follow to stay informed.
(Translation coming soon)